Cars and motorcycles are an indispensable part of the lives of many people throughout the world, as a means of commuting to work and of taking drives. We provide graphic stickers and 3-dimensional emblems that are striking decorations for vehicles, designed in accordance with the culture of the customer's country and the customer's individual preferences.

We have established a strong network of production facilities in order to express their full potential. Their technology is used on a wide range of items, including cars and motorcycles, agricultural machinery, large scale construction machines such as excavators, and electric equipment.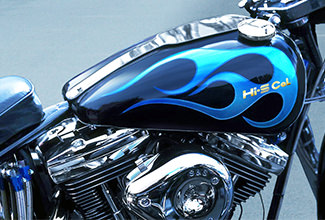 Graphic stickers
Uses PVC film for high flexibility, so that it can be attached to curved surfaces. High weatherability and rich colour variations.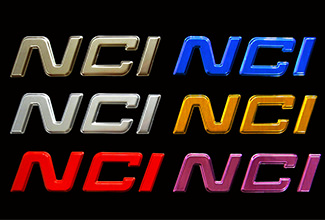 3D-Emblem
Outstanding conformability to curved surfaces. Can meet most requests for variations with a wide selection of colors and shapes. Free-standing letters, that are hard to be molded from resin, can be created.
Please contact us for your individual inquiry.